New Water Heater Sonoma County | Replacement Water Heater Sonoma County
Step Right into All the Hot Water You Could Want.
You're tried and tried to get your water heater fixed. And nothing's working, because you still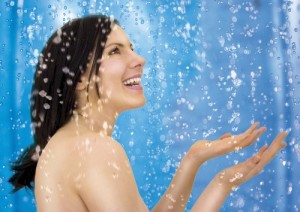 don't have enough hot water to meet your family's growing demands.
Whether it's that, or you're simply decided o replace your aging water heater before it forces your hand, welcome to Boden Plumbing Heating & Air. Here, you'll get exactly what you want: the right water heater for your family – even during periods of peak demand – and your budget.
We design and install the following types of water heater systems:
Electric storage tank
Gas storage tank
Gas tankless models
For added flexibility, storage tank water heaters range in tank size from 20 to 120 gallons. We can help you calculate which size tank makes the most sense for you now, and even looking ahead a few years down the road..
---
The Benefits of Tankless Water Heaters
While tankless systems generally cost more than storage tank water heaters, they offer a number of unique advantages:
Longer system lifespan
Fewer repairs
With the right size system, you'll have all the hot water you need
Tankless water heaters also come in whole-house and point-of-use models which means, for example, that you can purchase a dedicated tankless water heater for that new bathroom you're planning to build without having to replace your main water heater
Lower monthly utility costs
With no storage tank to worry about, you'll even pick up some additional storage space
How do they work? Once you turn on a hot water faucet or your dishwasher, for example, a valve opens that sends cold water into the system's heat exchanger where it's instantly heated and directed to the source.
To make sure you get exactly what you want and need, contact Boden today for a free in-home hot water analysis and new system proposal. We even offer new system financing to help spread out your payments.